Salone del Mobile, Milano 2015
2015-04-17 12:37:18
New projects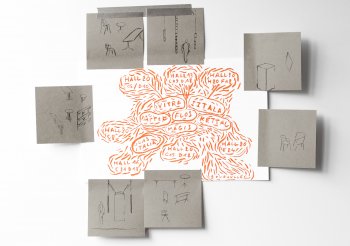 Salone del Mobile, Milano 2015
Belleville collection, Vitra, 2015
2015-03-31 16:46:25
See you in Milan to discover our new collection for Vitra !
Vitra - Hall 20 / Stand C05 D10
Belleville collection
Kaari, Artek, 2015
2015-02-02 19:26:56
We invite you to discover Kaari ("arch" in Finnish), our latest project and first collaboration with Finnish design company Artek at Stockholm furniture fair - 03/07 February 2015
Kaari collection

Thank you for your interest in working with us.
Currently there is no vacancy for any employment or internship.




Ronan & Erwan Bouroullec
Drawing
English Edition
Softcover: 864 pages
Publisher: JRP/Ringier 2013
ISBN: 978-3-03764-319-8

Ronan & Erwan Bouroullec
Bivouac
French and English Edition
Hardcover: 110 pages
Publisher: Centre Pompidou-Metz 2012
ISBN: 978-2-35983-016-3

Ronan & Erwan Bouroullec
Works
English Edition
Hardcover: 334 pages
Publisher: Phaidon Press 2012
ISBN: 978-0-714862477

Ronan & Erwan Bouroullec
Cercles - iPad App
French and English
App website
Apple Appstore

Ronan & Erwan Bouroullec
Lianes
English
Hardcover: 64 pages
Publisher: JRP/Ringier 2010
ISBN: 978-3-03764-150-7

Ronan & Erwan Bouroullec
Objets Dessins Maquettes
French and English Edition
Softcover: 40 pages
Coedition Archibooks, villa Noailles, Grand-Hornu Images & l'elac; (July 2008)
ISBN: 978-2-35733-019-1

Ronan & Erwan Bouroullec
French and English Edition
Hardcover: 208 pages
Publisher: Phaidon Press; (November 1, 2003)
ISBN: 0714843180 (english version)
ISBN: 0714893625 (french version)

Catalogue de raison (Laurent Le Bon)
French / English
Hardcover: 80 pages
Publisher: Images modernes - Editions Kreo (16 novembre 2002)
ISBN: 2913355145


Press Review